Cambrdige University Press.
Klik op het omslag voor info.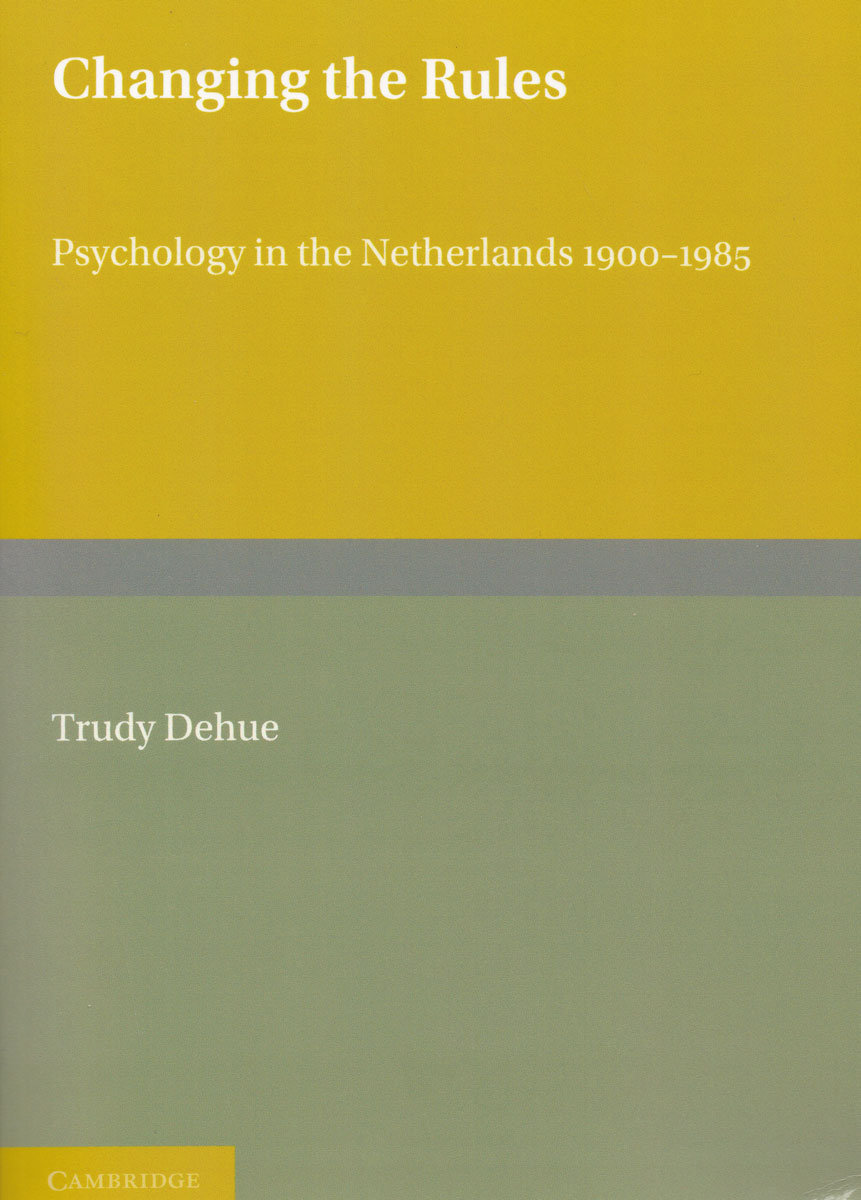 Presenting the history of psychology in the Netherlands as a case representative of Western social science, this book examines the divisive nature of social methodology more closely.
Dit is een vertaalde en bewerkte versie van het boek De Regels van het Vak.
Ontvangst van Changing the Rules:
'Trudy Dehue has added a new dimension to the history of 20th-century psychology … written with humor, penetration, and sensitivity' – Roger Smith, Contemporary Psychology
'This study opens perspectives for fruitful further research and is a worthwhile step toward a contextualist theory of the history of science' – Sigfried Jäger, Isis
'Dehue's historical research leads to intriguing questions both for historians of science and for psychologists' – Hans Pols, Theory & Psychology
'An informative and recommandable study'- Godelieve van Heteren, Bulletin of the History of Medicine